Date: 7.45pm on 6 and 7 May 2022
Venue: The Mac
Category: Arts and culture
---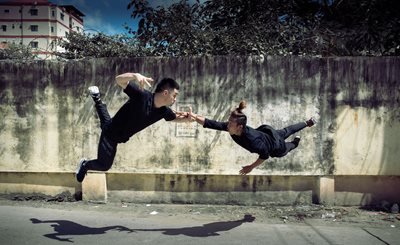 Between Tiny Cities is the result of a four-year dance exchange between hip-hop performers in Darwin and Phnom Penh.
Choreographed by internationally-renowned Australian hip-hop dance artist Nick Power, and accompanied by the beats and sound design of Jack Prest, the work blends skilful improvisation and choreography, offering a cross-cultural perspective on style, culture and locality.
For event information and to book tickets, go to Belfast International Arts Festival (link opens in new window).
---
Belfast International Arts Festival presents Between Tiny Cities by Nick Power as part of its extended 60th season.
---
Between Tiny Cities is part of the UK/Australia Season 2021-2022, a major programme of cultural exchange taking place across the two nations.