Date: 12 noon to 8pm on Friday 31 March 2023
Venue: 2 Royal Avenue
Category: Free, Good Relations
---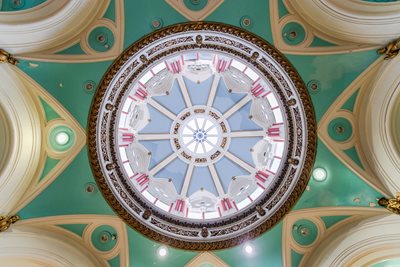 Join us for a free, drop-in event celebrating the cultural identity within the broad unionist community.
Activities include:
Talk by Dr David Hume, historian and broadcaster from 12.30pm to 1.30pm
Living Library, talk to members of the unionist community who will share aspects of their cultural identity from 2pm to 4pm
Partisan Productions video premiere and talk from 5pm to 6pm
Live traditional music from 7pm to 8pm
all day exhibition of Northern Ireland Screen's archive film
Light refreshments will be available throughout the day. Booking is recommended for the Living Library. To book, email janice@smithandkent.com.
We have contracted Smith and Kent to deliver this programme.
This event is running as part of our Good Relations Action Plan. The Cultural Inclusion and Co-Design Programme was developed to support the positive expression of cultural identity within the broad unionist community across Belfast.