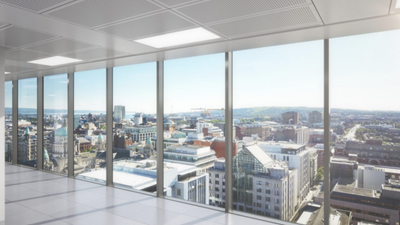 Occupier demand for industrial property in Northern Ireland remained positive in the second quarter of 2021, with demand for office space also continuing to recover, according to latest RICS and Ulster Bank Commercial Property Market Survey.
A net balance of +18 per cent of respondents to the survey said that demand from occupiers for industrial space rose, whilst the reading for office occupier demand was at its least negative since December 2019 (-27 per cent compared to -36 per cent in Q1).
However, there was little sign of improvement in occupier demand for retail space. A net balance of 64 per cent of respondents said that demand for retail space continued to fall.
Gary Barr, relationship director of commercial real estate at Ulster Bank, said: "Unsurprisingly, demand for industrial space continues to be positive as some of the structural changes in the economy continue to happen.
"This continues to impact on the retail sector on the other end, but it is encouraging to note some improvements regarding office demand. And as more companies move back to some level of office working, this trend may well continue."