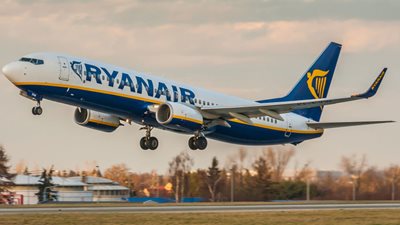 Ryanair has announced it will recommence flights from Belfast City Airport after an absence of 11 years.
The Irish airline will operate flights to and from eight destinations in mainland Spain, the Balearic islands and Italy between June and October.
Ryanair said the rollout of the Covid-19 vaccination would give air passengers confidence to travel.
Belfast City Airport chief executive Brian Ambrose said it was "excellent news" for people considering a holiday.
Mr Ambrose said he is expecting "considerable demand" for these routes as travel restrictions are eased.
The airline will offer up to seven flights a week to each of the following destinations:
Malaga
Mallorca
Faro
Alicante
Barcelona
Ibiza
Milan Bergamo
Valencia
Ryanair ceased operations at Belfast City Airport in 2010 after a public inquiry into a planned runway extension was delayed.
Source: BBC