Date: Monday 13 November to Monday 11 December 2023
Venue: Recycling centres in Belfast
Category: Christmas
---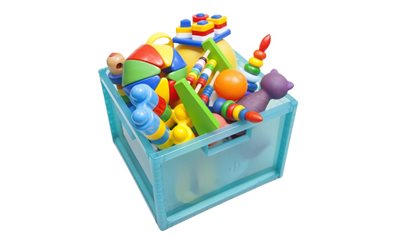 Donate your pre-loved toys to our appeal and help families in need at Christmas.
We've teamed up with East Belfast Mission and other charities to give a helping hand coming up to Christmas.
From Monday 13 November to Monday 11 December, you can bring your pre-loved toys to our recycling centres. We are collecting toys, games, books, DVDs and other items suitable for children of all ages.
Donated items and any box or packaging must be clean, complete, working, and in good condition.
Examples of what you could donate to our toy appeal
You can donate:
bikes, trikes, scooters
ride-on toys
go-karts
toy kitchens and work benches
doll houses
dolls and prams
jigsaws, puzzles and board games (must be complete)
figures and figurines
Lego
books and DVDs
What we do with the toys
We'll distribute the toys to three charity organisations. Our charity partners in 2023 are:
Save the Children
Barnardo's
St Vincent de Paul
They'll use donated items to help families in need by:
selling some items at affordable prices in charity shops
giving other items to families in greatest need
Where you can donate toys
You can donate toys at our recycling centres. The table shows the location of our recycling centres.
Recycling centre
Address
Alexandra Park Avenue
180 Alexandra Park Avenue,
BT15 3GJ

Blackstaff Way

1 Blackstaff Way,
BT11 9DT

Ormeau

6 Park Road,
BT7 2FX

Palmerston Road

2-4 Palmerston Road,
BT4 1QA
Volunteer to sort donations
If you're interested in helping to sort donated toys, contact East Belfast Mission (link opens in new window).