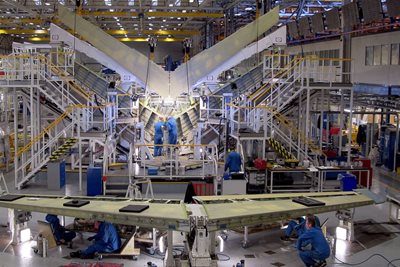 Aerospace company Spirit AeroSystems has said it's expanding in Belfast and hiring 100 people for jobs starting at a salary of £28,500.
The US-owned business, which took over the former Bombardier factory in east Belfast, is holding a jobs fair at its factory on Doagh Road in Newtownabbey on Saturday.
Site leader Ciara Kennedy said: "We need talented people to help build the future of aviation. Our commitment to building a diverse and inclusive workforce is unwavering, and we look forward to welcoming new team members who share our passion for excellence." 
Source: Belfast Telegraph