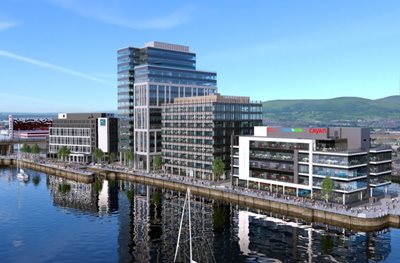 Aflac NI has confirmed it is setting up at Belfast Harbour's City Quays 3 development.
The company, part of Fortune 500 giant Aflac Inc, has also named Mark McCormack as its managing director after serving three years as head of technology.
Aflac Inc is a global provider of supplemental health insurance which has more than 50 million people in the US and Japan on its books.
Mr McCormack will lead operations for the insurance company's Belfast-based technology and cybersecurity innovation centre with the support of economic development agency Invest NI.
The business is now on the move from City Quays 2 to City Quays 3.
Source: Belfast Telegraph (link opens in new window)