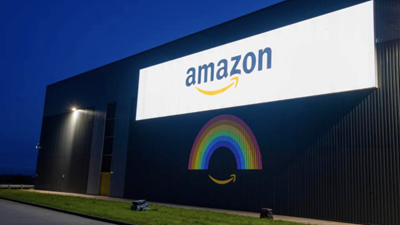 Online retailer Amazon's new purpose-built warehouse in Belfast has been sold for £27m, it has emerged.
Work was completed on the Channel Commercial Park building in September though it had already been pre-let to Amazon and put on the market by Titanic Quarter for £24.5m.
It's now been sold to UBS Asset Management (UBS-AM) Real Estate & Private Markets (REPM).
The premises is Amazon's sole distribution centre for Northern Ireland.
Amazon has signed up to a 15-year lease with the option to break after 10 years, initially paying £1.7m a year.
The scheme is made up of nearly 411,000 sq ft, including a 83,900 sq ft distribution warehouse and a decked van park for 479 vehicles.
According to a sale brochure, the warehouse – known as a "last mile distribution centre" – provides "the final step of the delivery process where goods are transported directly… to customers".
The deal is one of the biggest warehouse sales here in recent years.
Amazon is on a huge expansion drive around the UK after benefiting from lockdown across the UK and Ireland earlier this year – as well as the present closure of non-essential retail in England, Wales and the Republic during shorter-term lockdowns. It employs 29,500 people across the UK.
The asset attracted strong attention from buyers as its arrival on the market chimed with a huge jump in demand for Amazon's services.
Gijsbert van Riemsdijk, head of transactions Europe at UBS-AM REPM, said: "The continued acceleration of the global e-commerce market, the property's exceptional covenant and the robust performance of the Northern Irish industrial sector provided us with confidence in the strength of this acquisition. This strategically-located, prime logistics property offers highly defensive characteristics and visible, long-term income streams that align with the returns target of our clients."
Source: Belfast Telegraph