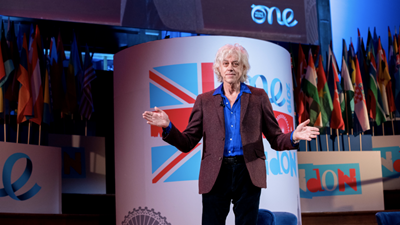 Belfast will be the Host City for the One Young World Summit in 2023 – a global forum for young leaders.
The announcement was made following a competitive Host City Bid Process, which included eight candidate cities from across five continents.
More than 2,000 young people from over 190 countries around the world are expected to take part in the 13th annual summit.
One Young World's mission is to create a better world, with more responsible and more effective leadership. This is achieved by identifying, promoting and connecting the world's most impactful young leaders, from every country and sector, working to accelerate social impact.
Delegates at the annual One Young World Summit will be joined by political, business and humanitarian leaders – the One Young World Counsellors – including Sir Bob Geldof, President Mary Robinson, Prime Minister Justin Trudeau, Archbishop Desmond Tutu, the Duchess of Sussex and Sir Richard Branson, among many other global figures.
Addressing delegates at the virtual launch of One Young World Belfast 2023 today, One Young World Counsellor, Sir Bob Geldof, said: "I love the fact that One Young World 2023 is in Belfast because there's so much that people in this city can talk about to these younger people – about processes that made two completely different cultures and societies function together; about discovering there is another way of doing things; that there is a future and that talking through subjects actually works.
"Belfast brings to this global conference an experience, an outlook, a perspective, a deep culture, and something new and very different that they won't have got at One Young World 2021 in Munich this year or Tokyo next year.
"You bring something real and vital and possible. You bring a successful society who still have to negotiate every day with each other to drive forward. They've never had that and it's invaluable."
Source: Belfast City Council