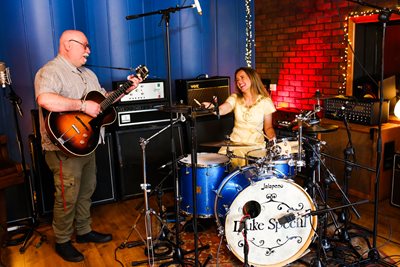 Belfast has been officially recognised as a Unesco City of Music by the United Nations.
The city was awarded the accolade due to its "rich musical heritage" following a bid by Belfast City Council.
It is the third UK city to be given the accolade, previously awarded to Liverpool in 2015 and Glasgow in 2008.
Snow Patrol's Gary Lightbody and composer Hannah Peel have been appointed Belfast Music patrons.
Gary Lightbody said music was "woven into the DNA of Belfast".
To gain the designation a city must prove it can host national and international music festivals and events.
Source: BBC