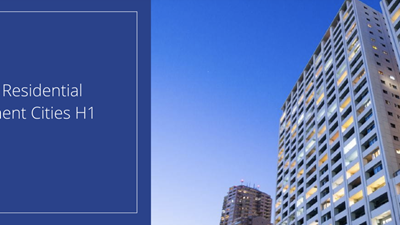 Belfast has been named as one of the top 10 cities for UK residential investment opportunities, according to commercial real estate advisers Colliers.
The city was placed seventh in Colliers' inaugural Top UK Residential Investment Cities report due to the affordability of housing in the city, house price growth, strong rental yields, as well as access to leisure facilities and good broadband connections.
Colliers compared key cities across the UK against 20 indicators in the four the main areas of economics, property, education and liveability.
Jonathan Millar, Managing Director of Colliers' Belfast office said: "The city is particularly attractive to investors as housing is affordable for both buyers and renters, and there is strong record in house price growth. There's also lots to do in the city and the surrounding area, with many leisure facilities and attractions, which are great for residents as well as tourists.
"Economically Belfast is turning in to the epi-centre for paralegal work, as well as cyber security and fintech firms and the council is committed to city centre regeneration. Once the dust settles on the new trading arrangements with the EU we're expecting business in the city to boom even more."
Andrew White, head of residential continued: "With the city centre regeneration plans, Belfast is a city that's attractive for all sorts of residential developments, particularly as it scores high in the areas around good quality of life. The opportunities for the city are going to continue to grow and it's going to be under the watchful eye of those looking to invest in residential."
Oliver Kolodseike, deputy chief economist at Colliers, compiled the results. He added: "Belfast topped both our liveability and property categories due to its affordable housing, great connectivity and leisure services. As we repeat this report in the next few years and the UK Government invests in its regional rebalancing programme, it's going to be interesting to see how Belfast performs compares to other UK cities."
Source: News Letter & Colliers