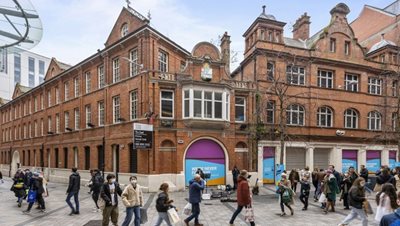 The commercial property market in Northern Ireland experienced a busy second quarter of the year, with that momentum expected to continue into Q3, according to new research.
CBRE NI's Quarterly Real Estate Research Report recorded £44m worth of transactions in the three months to the end of June 2022, an increase of £21m on the same period last year.
Prominent deals completed in the quarter include the sale of Ross's Court for £5.7m and Marlborough House for an undisclosed price to the Martin Property Group.
Killymeal House in Belfast also sold for £6.1m.
The largest investment sector so far this year has been retail, followed by the office sector, representing 63 per cent and 30 per cent of the total investment spend respectively.
In the office market, Belfast city centre recorded take-up of 77,610 sq ft, an increase of 214 per cent over the first quarter of the year which brings the year-to-date figure to 102,289 sq ft.
CBRE NI managing director Brian Lavery said: "Despite a number of headwinds, the Northern Ireland commercial property market has been busy over the last three months. The second half of the year will certainly be interesting, but the commercial property market can continue to be an indication of recovering investment and occupational interest in what has always been a resilient sector.
"Commercial property is often used as a hedge against inflation, and this will give the investment market a boost as inflationary pressures continue to rise across the UK and Ireland.
"This is proven by the investment market activity in Northern Ireland and indeed the preparation for sale of several substantial assets which will come to the market in the third quarter."
According to CBRE NI, Q3 is expected to particularly busy for the investment market, with more than £40m worth of properties agreed for sale and in the process of being finalised, as well as more than £115m being prepared for the market.