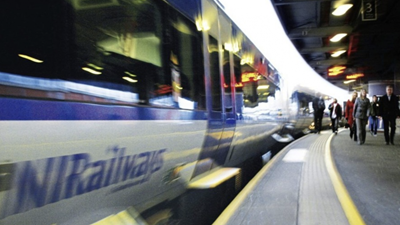 Stormont's Minister for Infrastructure Nichola Mallon and Irish Minister for Transport Eamon Ryan have invited members of the public to have their say on the future of rail on the island of Ireland as part of the all-island Strategic Rail Review.
A key element of the Review will be gaining insights from interested stakeholders and the wider public. These views are critical in shaping and developing the rail network across Ireland. Submissions are invited from all those interested in the future of rail on the island of Ireland, recognising the important role that rail can play in our quality of life, economic activity, and the environment. The public consultation opening today will give people the opportunity to put forward their views.
For more information on how to participate, and to read the policy objectives which frame the review, please visit: https://www.infrastructure-ni.gov.uk/consultations
The deadline for receipt of submissions as part of this public consultation is 5pm on 21 January 2022.
Source: Department for Infrastructure