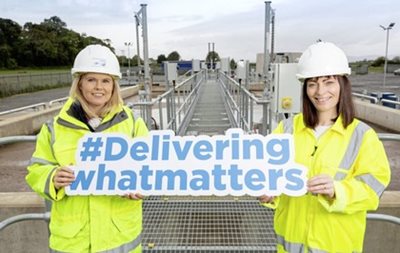 NI Water, one of the largest electricity users in Northern Ireland, set out plans around its vision to drive down carbon and look at the immediate environmental impact it could achieve on the climate emergency.
To coincide with COP26, its 'Power of Water' report will set out not just what NI Water believes is achievable, but how, through public and private organisations working in partnership and collaborating, the north could become a world leader in the way it produces and uses energy in the low carbon era.
The report describes how it has developed new ways of thinking about how it uses energy, and how it can harness natural assets to generate and store power, so adding extra resilience to the region's energy system.
NI Water chief executive Sara Venning said: "Individual organisations cannot work in isolation. Just as climate change does not respect national or institutional boundaries, neither should the response. We all have to innovate, collaborate and show the urgency needed to address the defining issue of our time.
"With the support of DfI and a number of other partners, we have learnt much during the last few years about how we can respond to climate change."
Source: Irish News