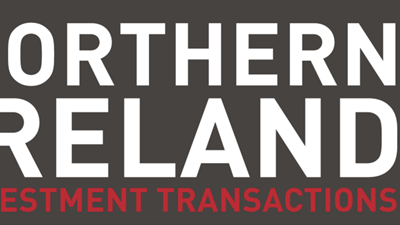 Investment in Northern Ireland rebounded strongly in the first three months of 2021, according to new research published today by Lambert Smith Hampton.
The Investment Transactions Northern Ireland Bulletin for Q1 2021 reported a volume of £133.7m – the highest quarterly total since Q3 2017.
The largest ever office deal in Northern Ireland on record – Oakland Holdings' £87m (NIY 5.23%) sale of the redeveloped PwC office headquarters at Merchant Square in Belfast – was partially to thank for the increase although activity overall increased and is now back in line with the five-year average.
Q1 saw the return of local private investors, with six sub-£5m deals alone in Q1 2021 compared with seven in the whole of 2020.
Retail volume was relatively resilient in the first quarter, at £28.4m – only 9% below the five-year quarterly average. Retail volume was dominated by Supermarket Income REIT's purchase of Balloo Retail Park in Bangor for £24.8m (NIY 6.60%) from John Morgan Estates.
The market for smaller retail assets among local investors also resumed. One such deal included the purchase of McDonald's drivethru at Crescent Retail Park, Londonderry for £1.6m (NIY 5.40%).
Investment in industrial and logistics was solid in Q1, with a volume of £10.4m – almost double the five-year quarterly average. This was dominated by a single transaction, namely Wallop Estates and Consolidated Property Group's £9.4m (NIY 16.68%) purchase of Kilroot Business Park, Carrickfergus from Canmoor Asset Management.
Investment in Northern Ireland from overseas buyers accounted for a record 65% of volume in Q1.
Jonathan Martin, Director, Lambert Smith Hampton, commented on the report's findings:
"The vaccination rollout throughout Northern Ireland is clearly having a welcome effect on the investment market here. Confidence is rebuilding, and we can see that in the numbers for Q1 2021. Both overseas buyers and local investors are reengaging and led to an extremely positive quarter.
"Going forward, with around £40m of deals agreed, Q2 is expected to remain positive – even in the face of Covid-19 which by no stretch of the imagination is over yet. Post-pandemic recovery is looking optimistic and we expect this to continue for some time."
Source: Lambert Smith Hampton