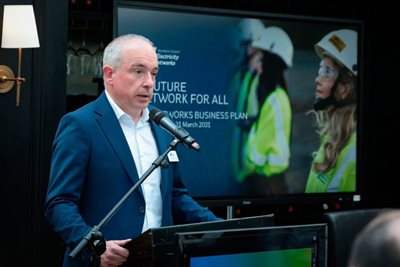 NIE Networks has announced a £3bn investment in the electricity network, which it says is expected to create over 1,000 new jobs over the next 10 years.
The investment is to facilitate Northern Ireland's net zero carbon future. It is anticipated that it will result in an increase in network charges of around £10 per year for the average domestic customer.
According to NIE Networks, which owns the electricity transmission and distribution network here, the investment will not only deliver an electricity network fit to facilitate net zero, but will create opportunities for skilled employment.
It has said it will provide training and long-term careers through apprenticeship opportunities, as well as encouraging talent that has moved away to return to Northern Ireland through the offer of skilled and competitive jobs.
Derek Hynes, NIE Networks managing director, said: "We believe that we will need to create 1,000 new jobs, including 400 apprenticeships in NIE Networks and up to 500 new jobs in our contractors and support partners, between now and 2030.
"This level of investment will also attract additional inward investment into Northern Ireland, alongside encouraging new businesses to come here and existing businesses to grow."