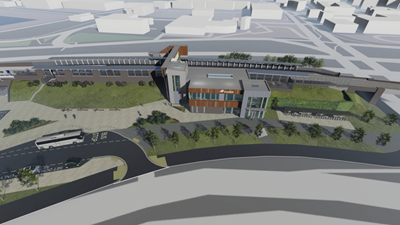 Belfast City Council has approved a new railway station at Yorkgate.
At this week's planning committee, elected representatives agreed the plans for the new station following recommendations from council officers.
The project will involve erecting a new station building, footbridge and platform canopies, as well as creating 79 cycle parking space, a bus and taxi drop-off area, hard and soft landscape proposals, as well as the demolition of the existing station building.
The new station will become a key piece of infrastructure supporting new developments in the surrounding area, including Ulster University's new campus, whilst still linking into the city's main rail network.