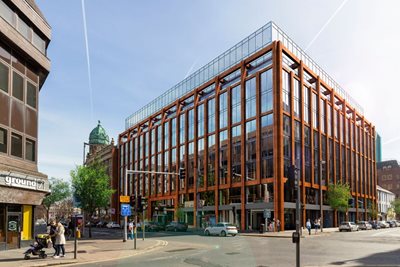 As the pandemic loosens its grip on the UK, we are beginning to understand how it has exacerbated already deep-rooted inequalities in our society. The more we understand what drives these inequalities the better our prospects of securing a fair economic recovery for all.
The Demos-PwC Good Growth for Cities report looks at how well positioned UK cities are for a recovery and what steps the Government, businesses and local leaders can take together to drive Good Growth for all.
Northern Ireland
Belfast is the only Northern Irish city contained within the Good Growth for Cities Index.
When measured against all the priorities chosen by the public, Belfast is the 8th ranked city in this year's Index, with a score of 0.43. It ranks first out of the six cities in the devolved nations that we cover in the main Index.
Belfast performs significantly above average for jobs, work-life balance, house price to earnings, transport and income distribution.
In contrast, Belfast performs significantly below the average for income, new businesses and high streets.
The variable with the biggest improvement in Belfast relative to last year's index was environment, which improved by 0.46 over the period.
On the other hand, High streets saw the biggest decline in Belfast since last year's report, falling by 0.26 relative to the 2017-19 index.
Assessing the potential economic impact of COVID-19
The average annual economic growth rate for Northern Ireland is 6.4% in 2021. This is below the UK average growth rate of 7.3% in 2021.
A key factor to Belfast's lower recovery rate is the low percentage decrease in the proportion of individuals claiming Universal Credit compared to a year prior.