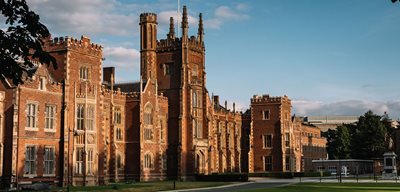 Queen's University Belfast generated about £3bn for the UK economy in 2020-21, new analysis suggests.
The analysis was commissioned by the university but carried out by an independent consultancy firm.
London Economics looked at the economic impact of QUB's research, teaching and learning, students, spin-off companies, procurement and other spending.
The Report reveals that activity relating to areas such as research exchange and knowledge exports has an estimated annual impact of over £3billion, representing a 45 per cent increase in 5 years.
Source: Queen's University Belfast (link opens in new window)