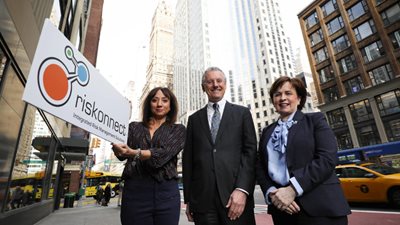 Dodds announces 100 new jobs in first investment by US firm, Riskonnect.
Economy Minister Diane Dodds has announced that Atlanta-headquartered risk management firm Riskonnect is creating 100 new jobs with a new FinTech Centre in Belfast. The Minister met the company on the second day of her visit to the USA. Speaking in New York, the Minister said:
"Riskonnect is a global leader in integrated risk management and this project represents a significant investment into the Northern Ireland economy, secured with Invest NI support. Riskonnect is offering roles for Engineers and Developers. These are well paid roles and the company has already recruited 25 of the positions. These are high quality jobs contributing over £3million in additional annual salaries to the Northern Ireland economy."
Riskonnect provides technology solutions to over 900 customers around the world to help them anticipate, manage, and respond in real-time to strategic and operational risks.