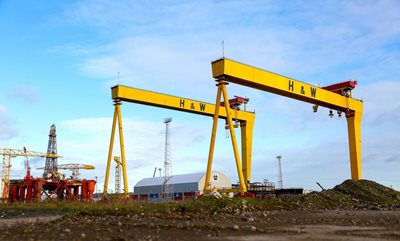 Harland & Wolff is set to help build three crucial support ships to the Royal Fleet Auxiliary, after being selected as a preferred bidder in a £1.6 billion contract.
The Belfast shipbuilding firm is part of Team Resolute, which includes BMT and Navantia UK.
The contract is expected to create 1,200 jobs across the UK and a further 800 jobs across the supply chain.
Harland & Wolff's welding academy is also set to train 300 new UK welders during the contract.
The vessels being built provide munitions, stores and provisions to the Royal Navy's aircraft carriers, destroyers and frigates deployed at sea.
Source: Belfast Telegraph (link opens in new window)