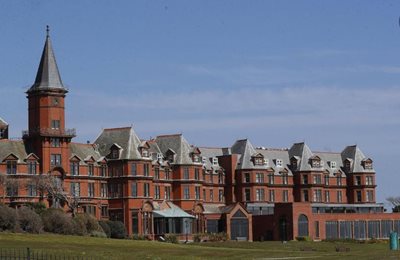 One of the region's top hotel and spa resorts is to undergo a planned refurbishment lasting more than six months at a reported cost of £16m.
The new US owners want to upgrade the Slieve Donard Resort and Spa in Newcastle, bought late last year for £40m from the Hastings Group, to match its five star MacDonald Rusacks hotel at St Andrews in Scotland, industry insiders said.
Chicago-headquartered Adventurous Journeys (AJ) Capital Partners bought the hotel in October last year from the Hastings Group, owners of the resort in the foothills of the Mournes for five decades.
The 180-room Slieve Donard is operated under the company's Marine & Lawn Hotels & Resorts brand, which also manages three hotel complexes at golf courses in Scotland.
Slieve Donard will undergo a phased renovation process and will remain open. Refurbishment will begin before the end of the year and is planned to be completed by summer 2023.