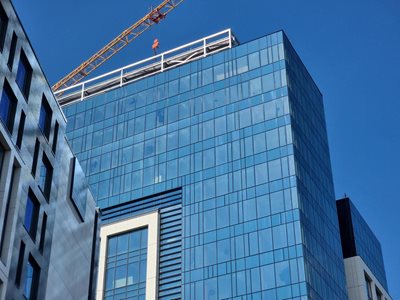 A US tech firm looks set to be one of the first tenants at Belfast's flagship £50m City Quays 3 office scheme.
Aflac will take on two floors at the high-end grand 16-storey building. The business specialises in supplemental insurance and works primarily across the US and Japan.
It currently calls the nearby City Quays 2 home, but will be shifting its main base to City Quays 3 when the building is completed in the coming months. The company said last year that it's ahead of its target to grow its Belfast workforce to 150 over the next three years. Aflac employs around 4,700 staff in the US and 11,000 globally.
Belfast Harbour's City Quays 3 is the largest single office development in the city, spanning 250,000 sq ft of space spread across 16 storeys.
Aflac is a Fortune 500 company, which has over 50 million customers and chose Belfast as its cyber-security base.
Source: Belfast Telegraph