Date: 8 December until 31 January 2021
Venue: Online exhibition
Category: Exhibition
---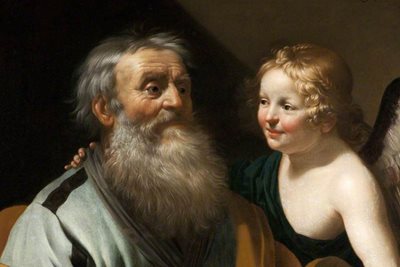 This special exhibition takes an iconic work from the Ulster Museum's collection, and gives it pride of place in the heart of Belfast.
Belfast City Council, Ulster University and National Museums Northern Ireland come together in a unique collaboration – Art Unwrapped. This year, Art Unwrapped presents 'St Matthew and the Angel' by Jan van Bijlert, (1597-1671), a much-loved piece and one of his most famous paintings.
The exhibition is online. Visitors can still enjoy the artistic gift to the city and have a guided introduction to the work delivered by students from Ulster University School of Art.
Visitors to the online exhibition can choose different tours and experience different explorations of this magnificent work.
To visit the exhibition online, go to Art Unwrapped (link opens in a new window).