Date: 11am on Wednesday 21 October
Venue: online via Zoom
---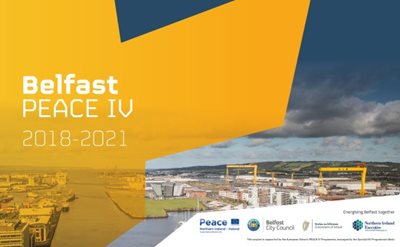 As part of our PEACE IV Shared Spaces Forth Meadow Community Greenway project, we invite you to take part in this short, interactive webinar where we will share the results of the recent survey on the development and use of the greenway.
The webinar will be hosted by Mary Dellenbaugh-Losse and Ian Graham, and will last approximately 30 minutes. During the webinar, they will share results of the recent survey and you will be able to contribute to feedback questions using the online tool Mentimeter.
The webinar is open to everyone. You will not be visible on the call, and your participation in providing feedback is both optional and anonymous. You don't need detailed knowledge of the greenway proposals.
Read more about the Forth Meadow Community Greenway Project.