Date: 30 September 2020 10am until 2pm
Venue: Online
Category: Arts and culture
---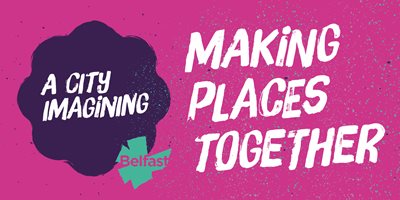 Join this online discussion on how vacant and underused city spaces could accommodate creative and cultural activity.
City spaces fall in and out of use for various reasons. Our virtual worlds are now part of the infrastructure.
The pandemic may lead to increased vacancy, reconfiguring of space, the halting or acceleration of major redevelopments and broader use of virtual civic spaces.
The online event is free but you need to register to attend. To register, go to Making places together (opens in new window). To read about other Making Places Together events, go to Culture projects.
Making Places Together, Repurposing City Spaces, event contributors
| Name | Biography |
| --- | --- |
| Michel Bauwens | Michel is the founder of the P2P Foundation and collaborates with a global group of researchers exploring peer production, governance and property. He is Research Director of CommonsTransition.org, a policy development platform towards a society of the Commons and a founding member of the Commons Strategies Group. |
| Sophie Jerram | Sophie is the co-founder of public art programmes Letting Space and Urban Dream Brokerage in New Zealand. Since 2008 she has helped to repurpose private city spaces for 120 artistic and community uses. |
| Rob Hilken | Rob is a visual artist and curator, a founding member of Vault Artist Studios and manager in Northern Ireland for Visual Artists Ireland. Rob has completed a large mural in Wilson's Court Entry in Belfast. He also works to support other artists. |
| Kevin Murphy | As a consultant, Kevin has experience in creative civic and public engagement, fundraising for and delivering cultural initiatives, cultural advocacy, policy, idea generation and evaluation. |
Kevin Murphy is the event facilitator.