Date: 23 September 2020 10am until 12 noon
Venue: Online
Category: Arts and culture
---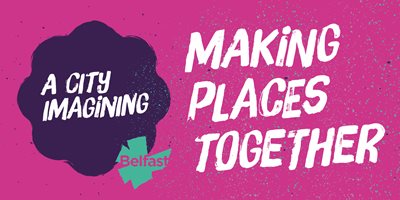 Join this online discussion on how we can make our city more playful, fun and engaging.
The benefits of play in relieving stress, stimulating the mind, boosting creativity, encouraging social connectedness are well documented. Reimagining culturally activating spaces in cities based on fun and playful interaction requires a different perspective.
The event is free but you need to register to attend. To register, go to Making places together (opens in new window). To read about other Making Places Together events, go to Culture projects.
Making Places Together, Playful City event contributors
| Name | Biography |
| --- | --- |
| Stella Duffy | Stella is an award-winning writer, theatre-maker and co-founder of Fun Palaces campaign. She was awarded an OBE for services to the arts in the Queen's Birthday Honours in 2016. |
| Ben Payne | Ben is a creative educator and producer with a background in professional theatre, dance, writing, education and literature development. He co-founded Ministry of Stories with Lucy Macnab and Nick Hornby, a fun and accessible writing centre for young people aged eight to 18 in Hoxton, London. |
| Neasa Ní Bhriain | Neasa is a Creative Director of A Playful City, a not-for-profit enterprise creating more playful spaces in cities, towns and villages with and for communities. Neasa has been involved in curating events and art installations in public spaces. |
| Kevin Murphy | As a consultant, Kevin has experience in creative civic and public engagement, fundraising for and delivering cultural initiatives, cultural advocacy, policy, idea generation and evaluation. |
Kevin Murphy is the event facilitator.