Date: Thursday 6 July to Sunday 8 October, 10am to 6pm
Venue: 2 Royal Avenue
Category: 2 Royal Avenue, Arts and culture
---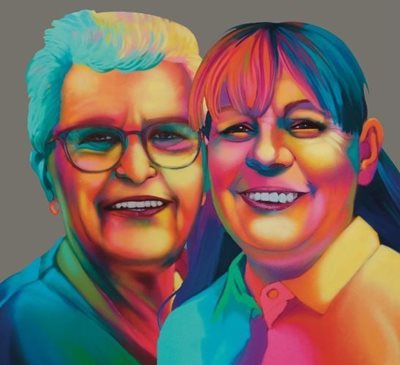 In the build-up to the 25th anniversary of the Good Friday Agreement in 2023, Herstory partnered with the National Museums NI and Department of Foreign Affairs to create the Peace Heroines education programme.
The programme features a touring exhibition with stunning new portraits of the peace heroines by the artist FRIZ, and youth workshops exploring power.
From grassroots to government levels, the exhibition captures a diversity of voices and perspectives, featuring 30 women's stories including:
Monica McWilliams and Pearl Sagar
Linda Ervine MBE
Pat Hume
Baroness May Blood MBE
Hillary Clinton, and
Saidie Patterson.
Powerful partnerships are explored such as Peace People, NI Women's Coalition, Women Together, and Derry Peace Women.
For more information go to www.herstory.ie/peaceheroines (link opens in new window)