Date: 17 Nov 2022
Category: Climate and biodiversity
---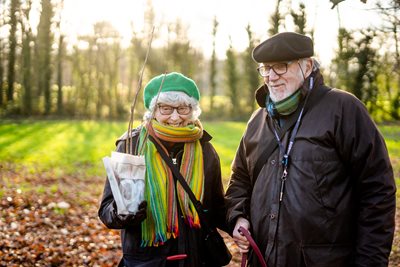 Belfast has become the only city on the island of Ireland to receive an A-rating for its climate action work.
The accolade has been awarded for leadership on environmental action from international climate research provider CDP.
Welcoming the award, Lord Mayor of Belfast Councillor Tina Black said: "This is fantastic news for Belfast- we are being recognised as a city that is serious about climate ambition and serious about reducing emissions, building resilience and creating a better future for all our residents."
The annual assessment which is designed to encourage cities to ramp up climate action is widely recognised as the 'gold standard' of environmental reporting.
Cities who received an A grade must have a city-wide emissions strategy and have a focus on the belief that everyone in the city should be involved in the move to a net-zero economy.
Councillor Black added: "Action on climate is something we must all take responsibility for; it is not up to one organisation or group of individuals – we all have a role to play, and I'm pleased that we are getting recognition for our efforts.
"The One Million Trees initiative is just one fantastic example of how we continue to build momentum in tackling climate change in Belfast. Over 63,000 trees have been planted right across the city since the project started in 2020 and we continue to see interest and support from communities, businesses and schools across Belfast.
"CDP praised our work in engaging with young people, in particular our quest to find out their perceptions and recommendations on climate. Our younger generation and their continued involvement in projects like One Million Trees is so important as ultimately, they are the voice of the future.
"As a Council we need to harness the momentum from our involvement in COP26 last year and build on the collaborative work that is already underway – including our continued lead participation in the Belfast Climate Commission.
"We need to remain focused on our end goal and ensure that the climate emergency is at the heart of all decisions made for our city and residents."
For more information, visit https://www.belfastcity.gov.uk/climate-change