Date: 10 Feb 2021
---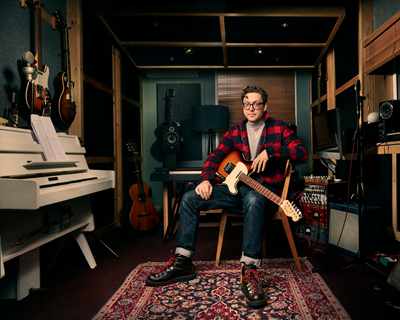 Top names from the global music industry are lined up to speak at Ireland's largest music conference, 'Output Belfast - The Future is Unwritten' on Zoom, Thursday 18 February 2021 from 1pm-6pm.
Organised by Belfast City Council, the online conference will take a deep dive into all major aspects of the music industry touched by the global pandemic - and explore how a new music industry landscape can thrive post-pandemic in Northern Ireland.
Keynote Output Belfast 2021 speakers include:
Tom Gray - founder member of Mercury Prize winning band Gomez, Tom's 2020 #BrokenRecord campaign for fair remuneration for artists led to a parliamentary committee being established to look at streaming royalties.
Linda Coogan Byrne - a music and creative consultant with 15 years' experience in the international and domestic music industry, Linda's 2020 Gender Disparity Reports focusing on the lack of diversity and women across radio in the UK and Ireland have been shared with over 60 million people.
Ahead of the conference, on the morning of 18 February, Output Belfast will also launch a landmark series of conversations between NI creatives and their counterparts working in the national and international music sector on www.outputbelfast.com featuring:
Charlotte Dryden (CX Oh Yeah Centre) in conversation with Jamie Njoku-Goodwin (CX UK Music)
ROE (NI Artist) in conversation with Gary Lightbody (Snow Patrol)
Sarah McBriar (AVA Festival) in conversation with Rob Da Bank (Bestival/DJ)
Conchúr White (NI Artist) in conversation with SOAK (NI Artist)
Julie McLarnon (Producer) in conversation with Mark Ayres (Radiophonic Workshop)
These wide ranging and illuminating conversations explore artistic life, creativity and collaboration in the pandemic, what's being done to support musicians at a national level - and where the music industry is headed.
Announcing the details of Output Belfast 2021, Councillor David Brooks, Chair of Belfast City Council's City Growth and Regeneration Committee, said: "Now in its seventh year, Output Belfast is an unmissable event for those working in, or who want to work in the local music industry, and the wider creative sector. Recent months have proven to be exceptionally difficult for musicians, with the effects of the pandemic devastating the live music scene, but our city's creatives are proving themselves to be as resilient and innovative as ever, adapting to new digital platforms – and in doing so, reaching new and even wider audiences.
"Music is a crucial part of our creative economy and one that holds significant growth potential. That's why we've made a commitment in The Belfast Agenda to support the sector, invest in events such as 'Output Belfast' and South By Southwest to nurture and profile our talented creative industries professionals – and why we're making an application to be designated a UNESCO City of Music.
"I encourage anyone who currently works in the music industry, or who has ambitions to in the future, to register for Output Belfast. You're sure to find inspiration, make connections and you'll be helping to write the future for Belfast music."
To register free for the Output Belfast 2021 conference, go to: www.outputbelfast.com/