Date: 30 June, 3pm
Venue: Ulster Museum
Category: Our Place in Space
---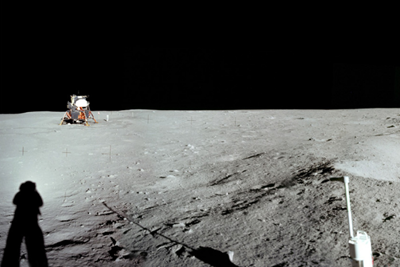 Grab the popcorn and let the countdown begin! Join us for some epic film screenings at the Ulster Museum in Belfast, in partnership with Docs Ireland.
Join us for the family-friendly screening of Apollo 11 after it has been introduced by Oliver Jeffers himself!
Apollo 11 (run time: 1 hour & 33 minutes) is an amazing real-life documentary of NASA's first moon landing with astronauts Buzz Aldrin, Neil Armstrong, and Michael Collins. Using newly unearthed film footage and audio recordings this documentary goes deep behind the scenes of Apollo 11's historic 1969 landing on the moon.
This event is organised as part of the Our Place in Space project in partnership with Docs Ireland.
Tickets for Apollo 11 screening (link opens in new window)