Date: Sunday 17 September 2023
Venue: Ormeau Park
Category: Sport
---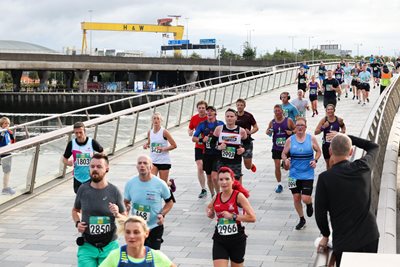 The Belfast City Half Marathon celebrates its 10th staging in 2023.
On Sunday 17 September 2023 participants are expected to set off on their 13.1 mile journey from Ormeau Embankment following a popular route in a bid to complete the largest Half Marathon event in Northern Ireland.
The 2023 Half Marathon route runs through all four areas of Belfast; north, south, east and west, starting and finishing in Ormeau Park.
More about Belfast City Half Marathon (link opens in new window)