Date: Sunday 18 September, 9am
Venue: Ormeau Park
Category: Sport
---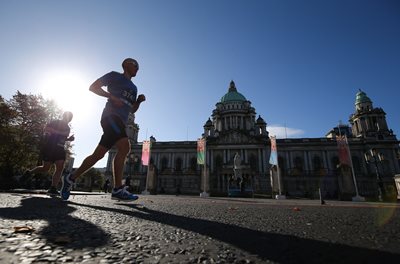 The largest Half Marathon event in Northern Ireland is back.
Around 6,000 participants are expected to set off on their 13.1 journey from Ormeau Embankment (Ormeau Park) on Sunday 18 September 2022 to complete the 9th Mash Direct Belfast City Half Marathon.
The popular (mainly flat and fast course) largely remains the same but has been developed to include a more scenic route through Botanic Gardens onto Stranmillis Embankment.
This event is ideal for first time Half Marathon entrants, a great progressionary route for those who have completed a 10K or Team Relay distance from the Mash Direct Belfast City Marathon events and want to set a new distance goal. It's also perfect for those athletes seeking a personal best.
Participants must be over 17 years old to enter. This event must be completed inside three hours.
New this year, participants will be able to collect their race packs through QR Code scanning at the event Expo and Pack Collection on Saturday 17 September at the TEC Belfast.
For more information go to www.belfastcitymarathon.com/events/half-marathon (link opens in new window) or visit Belfast City Marathon on Facebook, Twitter and Instagram.