Date: 9 May 2023, 10am to 12 noon
Venue: NICVA
Category: Belfast Stories, Free
---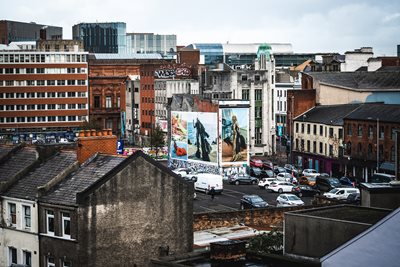 The 'Belfast Stories' Team is hosting a special in person event at NICVA for voluntary and community organisations to help strengthen their engagement with the sector on the continued development of the exciting 'Belfast Stories' city project.
Supported by NICVA, this event will be an opportunity to update stakeholders across the sector on the Belfast Stories project and to help ensure that voluntary and community sector organisations and their representatives can have their say on how they would like to see this project delivered including sharing ideas for collaboration and partnership.
After an earlier period of public consultation, our Belfast Stories team is now developing the next stage of engagement and want to ensure that the voluntary and community sector is at the centre of its approach.
The event is for voluntary and community sector representatives only.
For any queries about the event and/or to register to attend, please email the Belfast Stories team E: BelfastStories@belfastcity.gov.uk
The Belfast Stories team looks forward to meeting with a diverse range of sector representatives working in and across the Belfast city region and to hearing their stories and ideas.
---
What is Belfast Stories?
As part of the Belfast Region City Deal, a new visitor attraction will open by 2029 on the site at the corner of North Street and Royal Avenue in Belfast, including the former Bank of Ireland building. Belfast Stories will be a transformative new experience in the city, sharing the stories of the people and the place (past, present and future), told through exhibitions, screen and social spaces.
Belfast Stories will be a success if the people of Belfast love it, are proud of it and feel that it is truly theirs. This cannot happen without engaging the organisations that work in the city and the people who call it home.
A 14-week public consultation on Belfast Stories took place from August to November 2022, focusing on raising awareness of Belfast Stories so that people are excited and want to continue to be engaged in its development and to make sure that Belfast Stories is for everyone. This means making sure that the building is welcoming and accessible and that the people of the city can see themselves reflected in its stories.
An audit is underway to capture details of stories already collected that relate to Belfast. The richness of material is evident covering a range of sources from public records to community initiatives. In Summer 2023 the project will reach two important milestones as it hopes to begin the process of gathering new stories and appointing the design teams that will work on the project.