Date: Wednesday 16 and Thursday 17 June 2021
Venue: Online
Category: Arts and culture
---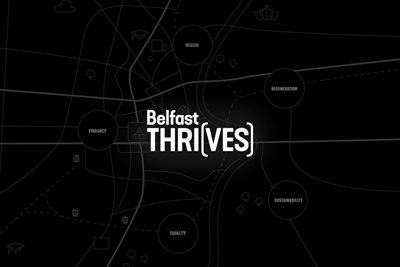 Register for these webinars on inclusive public realm policy.
Belfast THRI(VES) is a research partnership between Ulster University's Urban Research Lab and Belfast City Council. They look at how changes and aspirations for city centre public spaces can contribute more effectively to the liveability of the city and the well-being of inhabitants
Over two days, international and local speakers will share insights into inclusive public realm policy, planning, design and management. They will discuss collaborative practices and lessons that might help Belfast meet Bolder Vision goals to benefit everyone who lives, works and visits the city.
To register for these free events, go to Belfast Thrives 2021 (link opens in a new window).