Date: Saturday 23 July to Friday 29 July 2022
Venue: Various locations
Category: Music
---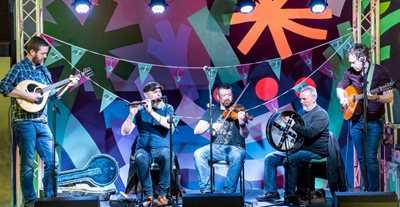 Belfast TradFest returns with a jam-packed week of traditional music, song and dance, featuring some of the best traditional musicians, singers and dancers from across these islands.
Featuring a summer school and a full programme of concerts, workshops, talks, lectures, sessions, céilís and festival club, this week is the only one of its kind in Northern Ireland and brings together both the Irish and the Ulster-Scots musical traditions, in a shared celebration of culture and heritage.
Festival headliner and set to be an 'I was there moment' is Sharon Shannon Big Band at Ulster Hall on Friday 29 July. Opening the show will be Hothouse Flowers' frontman Liam Ó Maonlaí, performing a rare solo set with grand piano, bodhrán and tin-whistle followed by Sharon Shannon's eclectic six piece band.
For more information and tickets go to www.belfasttraditionalmusic.com (link opens in new window)