Date: Thursday 16 November 2023, 11.45am to 2pm
Venue: Belfast Exposed
Category: Arts and culture
---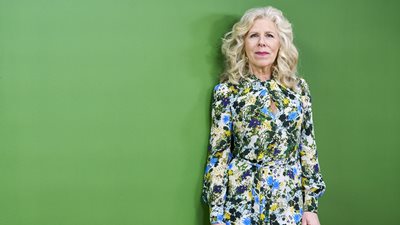 Belfast Visual Arts Forum is inviting the Visual Arts Sector to attend its Annual General Meeting event.
Guest speaker on the day will be Kathleen Soriano. Kathleen Soriano is an independent curator, strategic consultant, and broadcaster. Her broadcast activities include the ten series of Portrait and Landscape Artist of the Year for SkyArts. With over 35 years' experience in the art world, Kathleen has been responsible for contemporary and historical exhibitions, collections and public programmes at the National Portrait Gallery, London and the Royal Academy of Arts, where she was Artistic Director (2009 to 2014).
Kathleen will share insights from her vibrant career where she works collaboratively with galleries, curators, visual artists, and artist studios to achieve diverse creative outputs.
This event includes a welcome reception with hospitality, followed by AGM and presentation by Kathleen Soriano, and an 'In Conversation' session with Thomas Wells (Artist, Array Collective).
Booking essential, please RSVP to culture@belfastcity.gov.uk by 8 November 12 noon, stating any accessibility or dietary requirements.