Date: 2 - 23 December
Venue: Cityside Retail and Leisure Park, Belfast
Category: Christmas
---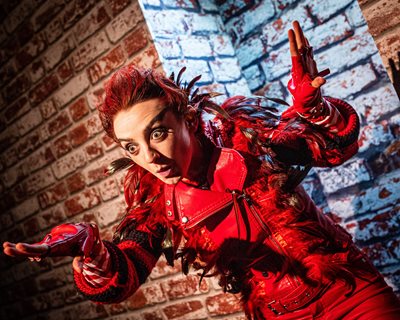 Welcome to Christmas at The Grimm Hotel! A walk-through theatre experience created by Cahoots for children age 8+, inspired by Grimm's Fairy Tales.
Following its sold out Halloween season, The Grimm Hotel is opening its doors for Christmas. We have a reservation in your name, but be warned, this is no ordinary hotel! Check in upon arrival and your personal bellhop will help you choose from 210 equally Grimm suites. The decision will be yours, but choose carefully! You will be stepping into a story hundreds of years in the making…and behind each door lies a Grimm surprise.
Maybe you'll find yourself eating mince pies with a witch, lost in a snowy wood, face to face with a greedy goblin…you might want to leave a trail of breadcrumbs behind you to find your way back home in time for Christmas!
Featuring unforgettable magic, music, cutting edge technology and some of the most recognisable characters from fairy tale folklore.