Date: Saturday 18 November, 5pm to 7pm
Venue: City centre
Category: Christmas, Family
---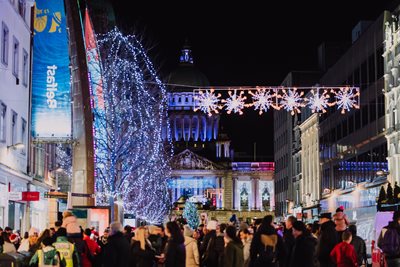 A festive evening with a host of family friendly fun and activities and the official switching on of the Christmas lights to mark the start of our seasonal programme.
Enjoy a dazzling array of live music, illuminated spectacle, window animations and projections, showcasing local artists and creatives, with the main hub of activity taking place outside 2 Royal Avenue and along Donegall Place and Royal Avenue.
Keep an eye out for more details to follow soon.