Date: Monday 1 May, 2.30pm - 4.30pm
Venue: 2 Royal Avenue
Category: 2 Royal Avenue, Free
---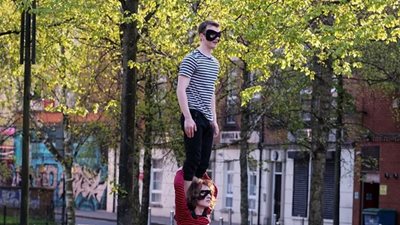 A bunch of young Belfast based artists are taking over 2 Royal Avenue to present their latest adventures in circus.
From children's shows to heart stopping aerial acts, hat juggling and hula hooping – this crew has dusted itself off and will present new acts that have never been seen before.
Keep an eye on social media for detailed information, no booking required.
Part of Belfast's most loved street festival – Festival of Fools! (link opens in new window)