Date: 2pm to 4pm, Saturday 4 March
Venue: Belfast Charitable Institution, Clifton House, 2 North Queen Street, Belfast, Co Antrim, BT15 1ES
Category: City Cemetery
---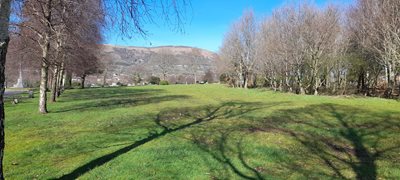 This talk will be delivered by historian Robyn Atcheson and will cover what everyday life was like for the poor of Belfast in the nineteenth century.
It will consider how the town changed over the century in terms of work and economic opportunities, the rise of the workhouse and the epidemics and disease which impacted the poor more than any other group within society.
It will also look at the final resting places for the majority of the town's poor in the different cemeteries around Belfast. It will include stories about grave robbing, "fallen women" and how a playground was once built on top of the workhouse cemetery.
About Robyn Atcheson
Robyn always had an interest in history, and she graduated from Queen's in 2018 with a PhD. The topic of her thesis was 'Poverty, poor relief and public health in Belfast 1800 - 51'.
She is particularly interested in what life was like for ordinary people, including those who lived more on the margins including the poor, the sick, women and children.
Robyn recently contributed to a book 'The first great charity of this town: Belfast Charitable Society and its role in the developing city', writing a chapter on public health in Belfast in the beginning of the nineteenth century.
She also teaches open learning classes at Queen's on Irish history, especially the history of Belfast and women's history, and gives regular talks to local history societies.
Book your place
This event is free of charge, so booking is strongly recommended. To book your place, email belldonald@belfastcity.gov.uk.