Date: 12 noon to 2pm on Sunday 10 December 2023
Venue: 2 Royal Avenue
Category: 2 Royal Avenue, Christmas, Free
---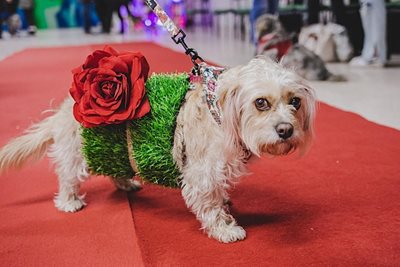 The event is sold out. Dog registration is closed.
The show is open to all dog breeds at any age. There are three catwalk categories for dogs:
Sleigh Sleigh Sleigh-Christmas Couture
Belfast-Inspired - Local people and places
Murphy and Bailey - Next Top Model
Categories will be judged by guest judges. If you don't have a dog, you are welcome to watch. The event is free but you need to register a dog to take part or book to watch. Donations to NI Search and Rescue are accepted at the event.