Date: 30 June, 8.30pm
Venue: Queen's Film Theatre
Category: Our Place in Space
---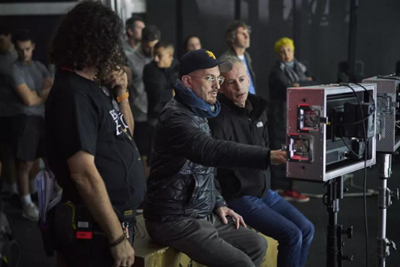 Academy Award-nominated Director Producer and Screenwriter, Darren Aronofsky, will be in conversation with Joan Parsons, Head of Queens Film Theatre, to discuss his remarkable career.
Widely known for his thought-provoking and intelligent filmmaking, Aronofsky was once asked if he deliberately aims to make audiences feel uncomfortable. He replied:
"I definitely want to make them feel something, I'm inspired by the Cyclone roller coaster in Coney Island, where I grew up. It is the greatest ride in the world. I've also tried to construct my films with the same structure: intense, on the edge of your seat".
During this event, Darren will also discuss what drove him to create One Strange Rock — his ten-part series which explores the fragility and wonder of planet Earth — one of the most peculiar and unique places in the Universe.
This event is organised as part of the Our Place in Space project in partnership with Docs Ireland.
Tickets for Darren Aronofsky (link opens in new window)