Date: Wednesday 21 June, 10am to 4pm
Venue: Belfast City Hall
Category: Community, Free
---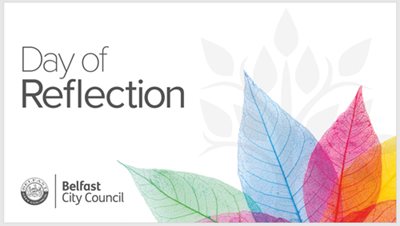 Coordinated by Healing Through Remembering, a Day of Reflection is held on 21 June each year, across many communities, as an opportunity to acknowledge the deep hurt and pain caused by the conflict in and about Northern Ireland.
The council will once again be participating in this day through the provision of a dedicated space for reflection, which will include opportunities to participate in creative arts, listen to poetry and readings, or simply engage in some quiet reflection.
There will be refreshments available throughout the day and there is no need to book or register.
Support organisations will be present throughout the day, providing assistance and signposting to relevant services.