Date: 26 until 28 January 2021
Venue: Online
Category: Online
---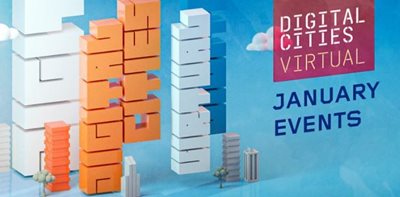 Three days of online workshops, masterclasses and expert advice on making short films.
BBC Academy is running a skills session on podcasting with radio journalist and podcast coach Clare Freeman, Radio1's Katie Thistleton will be chairing a masterclass with BBC Podcast commissioner Leanne Alie, talking about what makes a hit podcast. And learn how to demystify the Instagram and Facebook Algorithm in a Masterclass with the top social media and marketing team behind smash BBC hit 'His Dark Materials'.
ScreenSkills, the organisation for TV, film, VFX, animation and games, will be back with their careers team and a full line up of sessions called 'New Year – New Job'. Northern Ireland's ScreenWorks will take your career questions for triple Emmy award winning casting director Carla Stronge; talking about her role in shows such as 'Game of Thrones', 'The Fall' and 'Derry Girls' and what it takes to make casting your career. If you have an interest in working as a location manager, don't miss the Nations and Regions Media Futures session on the role of the location manager. LA Smith from Manchester film company Red Productions, and Jack Thompson technical director Manchester International Festival will also be discussing how locations are decided to fit the script and what skills you need to become a location manager. If you're looking to develop your skills as a short film maker, then join this year's BFI Future Film Festival film makers, for advice on how to develop and shoot your short, promote your work and submit to festivals.
Hello Culture will explore digital and queer culture in the arts through a keynote conversation with artist and baritone Le Gateau Chocolat, whose work spans drag, cabaret, opera, musical theatre, children's theatre and live art. There's also a further exploration of how Queer communities created online spaces to express their cultural lives during lockdown, with museum consultants Dan Vo and Sacha Coward and Kate O'Donnell artistic director Trans Creative.
Hat Trick's Louise Gallagher talks to Jed Mecurio about his career and the eagerly awaited sixth series of his gripping police drama,'Line of duty'. BBC News' Babita Sharma will be in conversation with Deborah Williams, Executive Director of the Creative Diversity Network. For a look to the future of virtual experiences, join the STEAMhouse team at VR Birmingham, with the Keiken Collective and host Taran Singh as they explore World Building in Virtual Reality.
BBC Young Reporter Team will be delivering workshops for young people looking to start their career journey in TV with a focus this month on VFX and immersive tech.
For the full programme and to book, go to: