Date: 10am - 12.30pm, Thursday 10 December
Venue: online
Category: Business, Online
---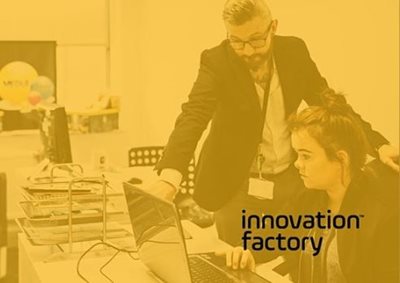 Digital Innovators are winning in the rapidly evolving digital economy. They have access to the same technology and resources as everyone else; so, what's their winning formula?
Join the Innovation Factory, Ionology and Prof Niall McKeown for this free webinar which will present a real life case study showing how a small business transformed their stagnant ways by using easily accessible digital tools, complemented by frameworks and platforms to help reassess and reform their strategy to win in the digital economy.
In this webinar we will explore:
why this business had to transform and how they did it
easily accessible data that powered their decision making
tough decisions the leadership had to make
how they found their niche
how SMEs can pivot and grow
Prof. Niall McKeown is founder and CEO of Ionology, a Professor at Ulster University and lecturer at the University of Cambridge. Niall is a world-renowned leading authority on the subject of digital transformation and AI. He regularly delivers keynote presentations and lectures throughout Asia Pacific, EMEA and USA on digital transformation and innovation. Niall is the creator of Ionology's Digital Transformation Framework and co-author of the book "The 7 Principles of Digital Business Strategy".