Date: Events throughout June 2021
Venue: Online
Category: DiverseCity
---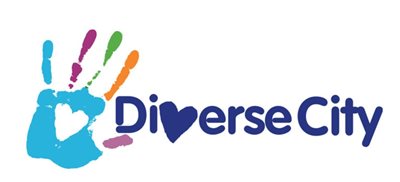 Belfast people hail from just around the corner and from the other side of the world, and with that comes different traditions, cultures and faiths.
Funded by The Executive Office, and forming part of our Good Relations programme of work, DiverseCity offers a range of events, activities and workshops to explore diversity in Belfast today.
Throughout June, to celebrate this diversity and Refugee Week, we are hosting a series of free online workshops.
To book your place, email goodrelations@belfastcity.gov.uk indicating which workshop or workshops you wish to attend.
Workshops
Workshop One: Strategies for addressing Anti-Muslim Hostility
Each session will run from 12 noon to 1.30pm on Thursday 3, 10 and 17 June
This three-day online workshop will provide a brief overview of the history and diversity of the Muslim community in Belfast. It will provide an understanding of what constitutes anti-Muslim hatred, the demographics of perpetrators and victims, the trigger points, and the impact of online trends and far right groups. It will also provide practical skills for interrupting anti-Muslim hostility.
Participants must commit to attend all three sessions.
Workshop Two: International Organisation for Migration (IOM) UK Global Refugee Information Session
Tuesday 15 June 10:30am – 12:30pm
This session will explore the global context of refugees, including reasons for displacement, some routes and journeys that refugees make and the cultural adjustment process they may face in their new country.
Workshop Three: Small Worlds
Wednesday 16 June 12noon -1.30pm
This online workshop provides a space for participants to meet people from different backgrounds and parts of the world, now living in Belfast. It will provide a glimpse into the lives of people who have been forced to seek asylum, giving participants the space to ask questions and to hear the real stories from people navigating the asylum system.
Workshop Four: A taste of South Africa
Friday 18 June 10am -11.30am
This online workshop will provide a unique opportunity for an in-depth conversation with Trevor, who has sought asylum in Belfast. It will allow participants to gain some understanding of the hard decisions he made leaving his native South Africa and his subsequent experiences of settling in and carving out a new life, here in Belfast.
Workshop Five: Where are you from? Where are you really from?
Thursday 24 June 12noon -1.30pm
This introductory workshop will allow for respectful and fun conversations around diversity, culture, traditions, language and experience. It will explore serious content in a non-judgemental way and enable participants to understand how culture affects your own and others' behaviour. There are no wrong questions at this workshop.
Sign up to Good Relations emails
Sign up to our Good Relations emails to keep up to date with news, events and important information about Good Relations.