Date: Thursday 7 to Saturday 9 July 2022
Venue: CS Lewis Square
---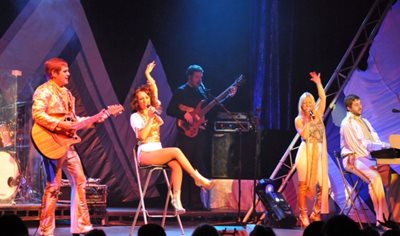 Join EastSide Partnership for the EastSide July Weekender, a series of family-friendly outdoor events taking place Live at CS Lewis Square from Thursday 7 to Saturday 9 July.
Thursday 7 July - Forever – The ABBA Tribute
Get ready to get on your feet and enjoy the ABBA experience. Packed full of excitement, energy and vivacity, the performers will cover the greatest hits such as Mamma Mia, Take a Chance, Lay All Your Love On Me, Waterloo, Dancing Queen and many, many more.
More details and ticket information for The ABBA Tribute (link opens in new window)
Friday 8 July - Fifes and Fusion
The Gertrude Star Flute Band, with newly formed Women's Choir and with some of NI'S finest contemporary musicians including Matt McGinn and Duke Special will perform live.
More details and ticket information for Fifes and Fusion (link opens in new window)
Saturday 9 July – Family Fun Day
Expect lots of family friendly activity at CS Lewis Square including live music, outdoor performances, creative workshops, adventure and sports activities.
There is no need to book, just come along.
The EastSide July Weekender is supported by Belfast City Council.