Date: 10am to 6pm from Tuesday 5 to Wednesday 27 September 2023
Venue: 2 Royal Avenue
Category: 2 Royal Avenue, Exhibition, Free
---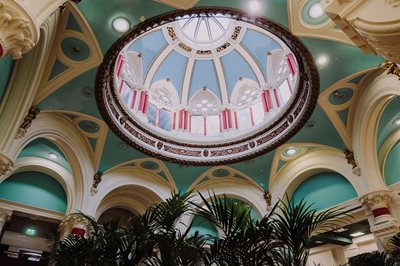 Visit an interactive exhibition of 3D visual poetry assemblage and video poetry.
Visual artist Elin Johnston investigates aspects of place and space, conditions of self, impact upon nature and environment, and makes visible site-specific resonances of personal and collective memory. She explores the intersection of the visual, linguistic and sonic, merging kinetic text, spoken word, and moving image.
The artist's works have been exhibited and screened at digital arts and film festivals in Dublin, Berlin, Copenhagen, Athens, Madrid, Barcelona, Porto, Sweden, and USA.
It is free to visit the exhibition. You don't need to book.