Date: 1pm to 3pm on Tuesday 16 August
Venue: 2 Royal Avenue
Category: 2 Royal Avenue
---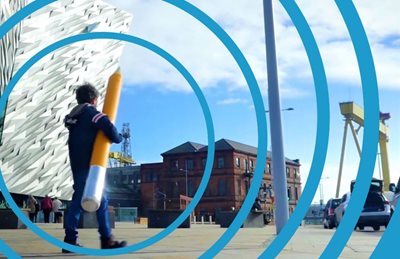 This story-making workshop by Fighting Words NI is for children aged 8 to 12. It is a lively, collaborative and interactive workshop lasting two hours (including a 10 minute break).
Participants will dream up characters and create an original story, brought to life by our on-site illustrator and it's suitable for children of all abilities.
Parents will need to accompany their child and either remain in the café area of 2 Royal Avenue or observe the workshop.
Please book a ticket for each child attending as spaces are limited.
More about the workshop (link opens in new window)