Date: Saturday 3 December, 10am to 12 noon
Venue: King George V Playing Fields
Category: Climate, Park
---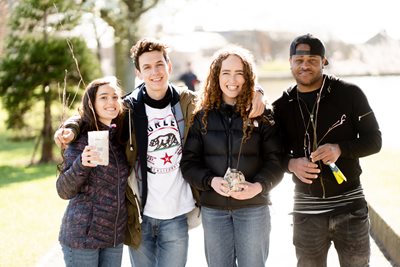 You are encouraged to 'Give a tree a home' on Saturday 3 December, as part of Belfast City Council's One Million Trees project.
We will be giving free trees away to a good home to encourage residents to plant trees across the city as part of National Tree Week.
Taking place at King George V Playing Fields from 10am to 12 noon, members of the public will also have the opportunity to hear about the updates in planting across the city so far.
The One Million Trees project aims to plant one million native trees across Belfast by 2035 in an effort to reduce carbon, improve air quality and reduce flooding.